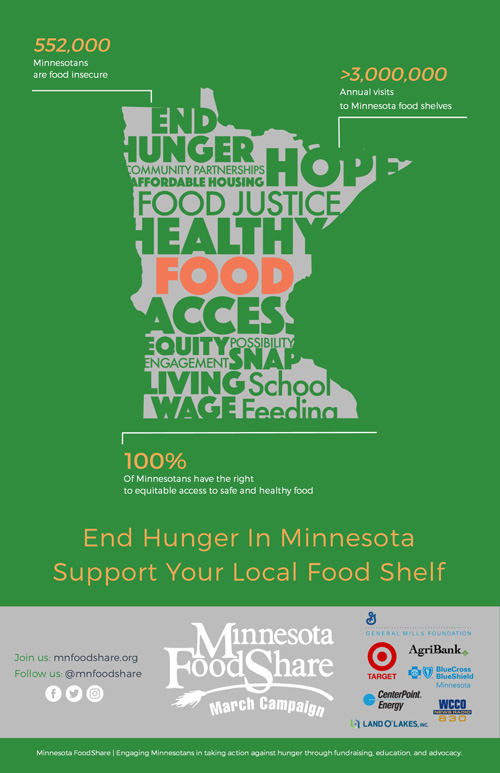 The Minnesota FoodShare March Campaign
Minnesota FoodShare's March Campaign, the largest annual food drive in the state, benefits about 300 Minnesota food shelves, including 360 Communities' network of five food shelves in Apple Valley, Burnsville, Farmington, Lakeville, and Rosemount.
It is an excellent time to bolster food pantries and ensure families in need have access to the nutrition they need. Please help 360 Communities reach our goal of raising $100,000 and 50,000 pounds of food. The more dollars and pounds you collect, the more matching funds will be disbursed by Minnesota FoodShare, increasing the impact of your donations.
You can help 360 Communities in three ways in March: