Partners For Success helps students and families overcome barriers to school success. Partners For Success family support workers in schools partner with educators and families to implement effective home-based strategies that increase parental involvement, improve academic performance and connect families to community resources.
According to a 2015 study by the University of Minnesota's Center for Applied Research and Educational Improvement (CAREI), for every dollar invested in Partners For Success, a conservative estimate of $5.00 is returned in social benefits, which includes personal earnings gains, higher tax revenues, public health savings, and crime reduction. The return on investment could be more than $14.00 with a more aggressive interpretation of the data.  Read more about it here.
A prior CAREI evaluation reported that 88 percent of students in the Partners For Success program made progress toward, met, or exceeded their reading growth targets.
Learn how Partners For Success works in:
Work partially funded by: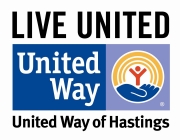 PARTNERS FOR SUCCESS VIDEOS
Watch the Partners For Success® testimonials.
Watch how 360 Communities and Burnsville Senior High School partnered to help one student write her own success story.
See how partnering in School District 197 helped get one boy back on track.