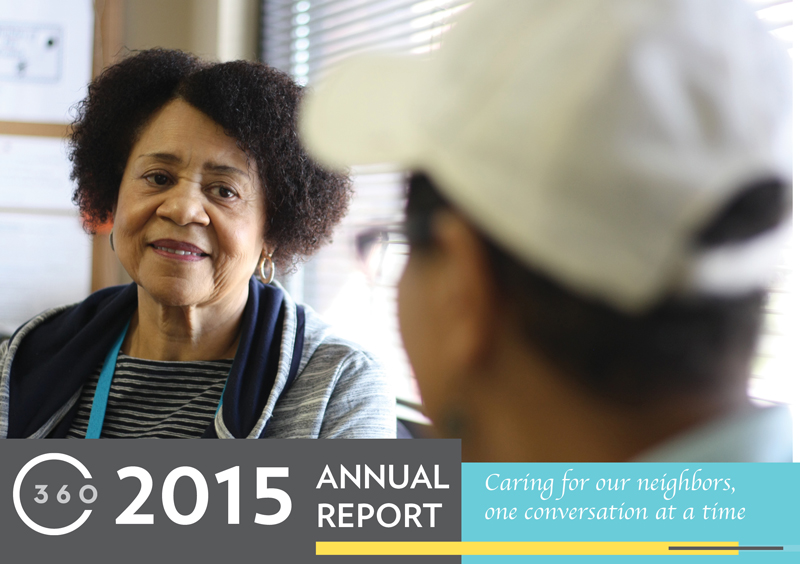 In the spirit of caring for our neighbors, 360 Communities provides hope and support to people by engaging communities to prevent violence, ensure school success and promote long-term self-sufficiency.
For more than 45 years, building trusting relationships has been the key to 360 Communities' success in making positive impacts in the community. It is that trust that runs through all of our program areas and provides a basis to map out pathways to brighter futures.
In 2015, 360 Communities staff and nearly 1,300 volunteers supported about 18,000 people with a variety of programs and resources that holistically stabilize people in crisis and help them move toward self-directed success.
In 2015, 360 Communities tracked client progress across multiple self-sufficiency indicators and found that 88% improved their self-sufficiency to some degree.
In 2015, the University of Minnesota's Center for Applied Research and Educational Improvement (CAREI) released a study of Partners For Success® that found that for every dollar invested in the school-based program at least five dollars is returned in social benefits. Read more.