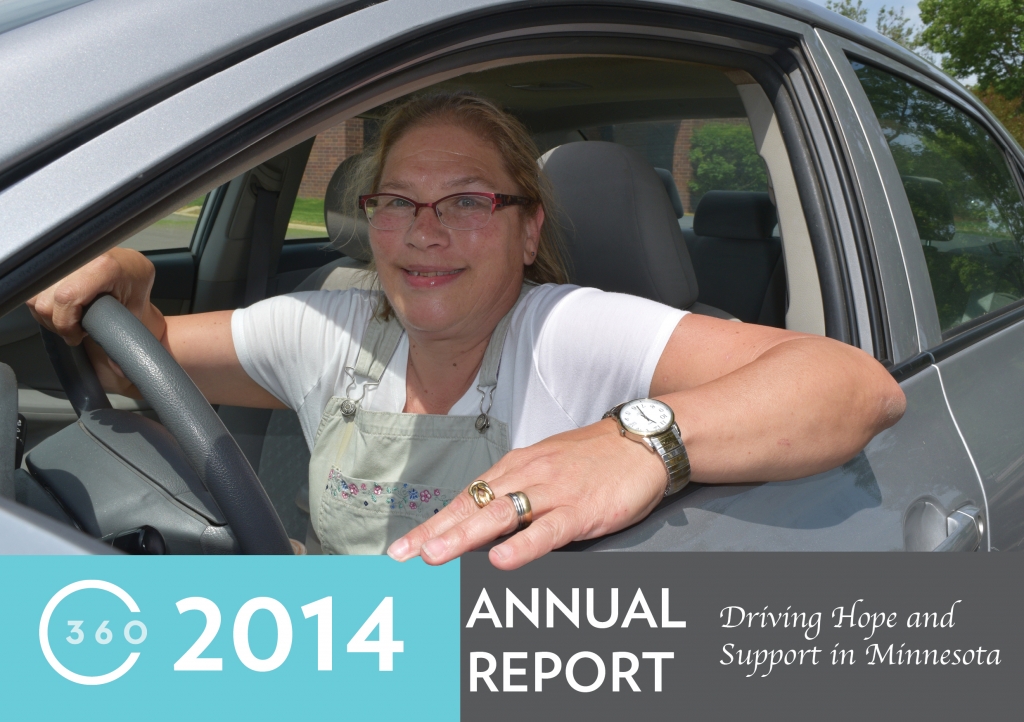 In the spirit of caring for our neighbors, 360 Communities provides hope and support to people by engaging communities to prevent violence, ensure school success and promote long-term self-sufficiency.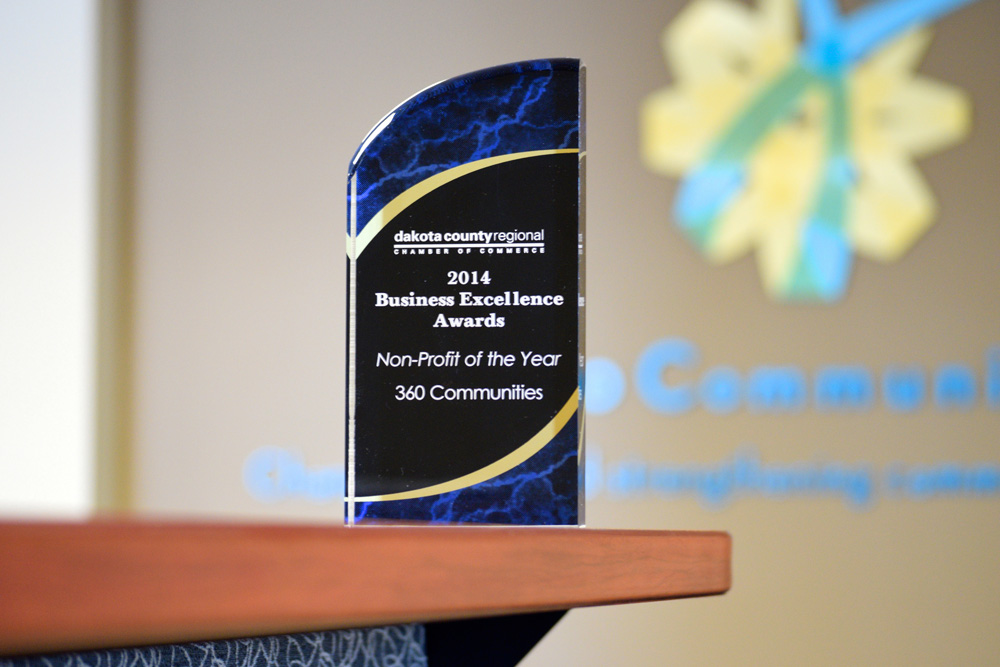 In 1970, a group of church volunteers pooled their resources to address the needs they were seeing in Dakota County, forming what is today 360 Communities. More than 40 years later, this organization stands as a testament to the power of collaboration in maximizing limited community resources to tremendous effect.
In 2014, 360 Communities staff and more than 1,200 volunteers supported about 17,000 people with a variety of programs and resources, preventing violence, ensuring school success, and promoting long-term self-sufficiency.
2014 was a year of progress and successful outcomes that culminated in the Dakota County Regional Chamber of Commerce honoring 360 Communities as its 2014 Non-Profit of the Year, in recognition of its demonstrated innovation, growth and leadership.